Recommended Links:
Bigcommerce automation
,
Shopify automation
,
Magento b2b platform solution
,
Bigcommerce Backorder management
Magento Pos
,
Shopify Pos
,
Bigcommerce Pos
,
Woocommerce Pos
---
TW WhatsApp Chat Rotator plugin will help you in displaying WhatsApp chat buttons in WordPress and WooCommerce easily.
One of the main features of this WhatsApp chat plugin is it can rotate (randomize) your chat agents evenly, you can also assign each agent view percentage. So let say you have 2 agents A and B on the same departments and you want to display only one agent at a time but agent A should be displayed more than agent B, will this plugin can help choose which agent should be displayed based on the view percentage set on each agent.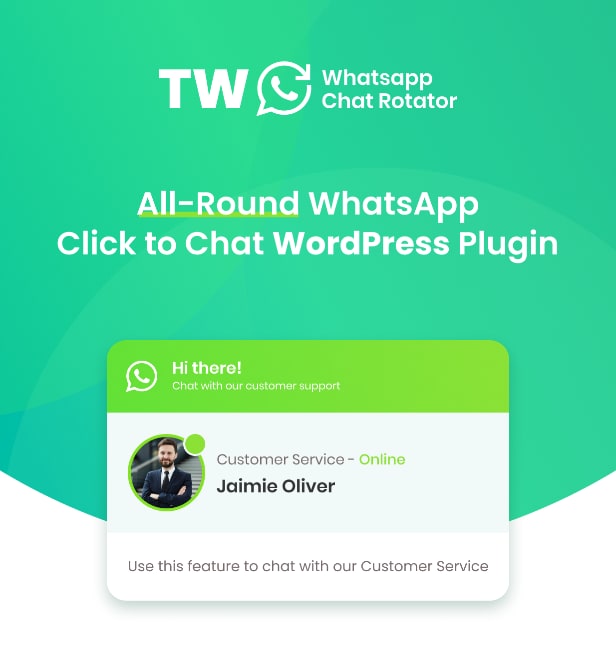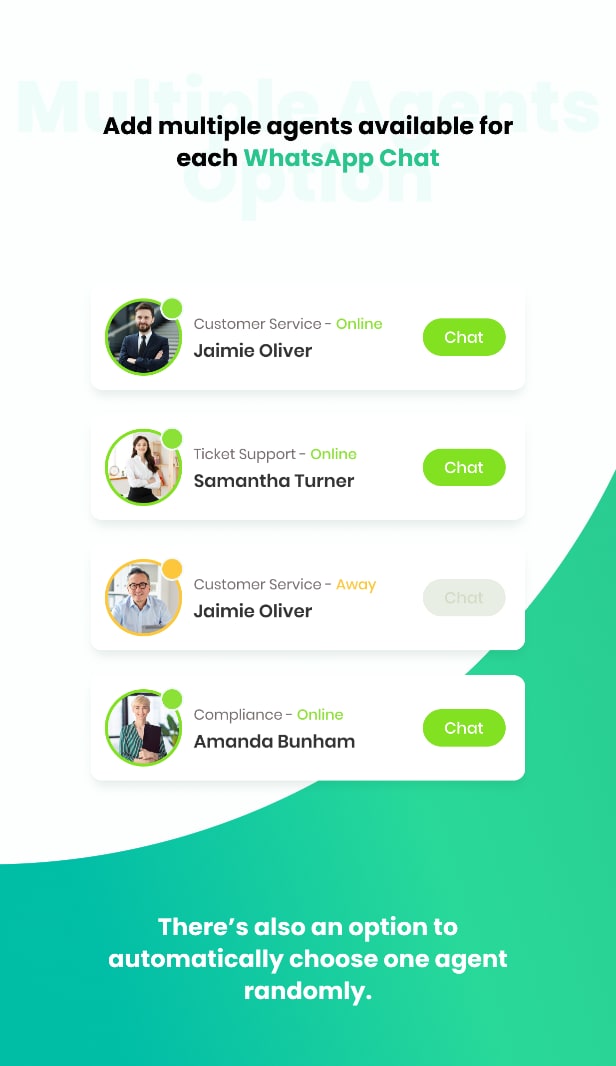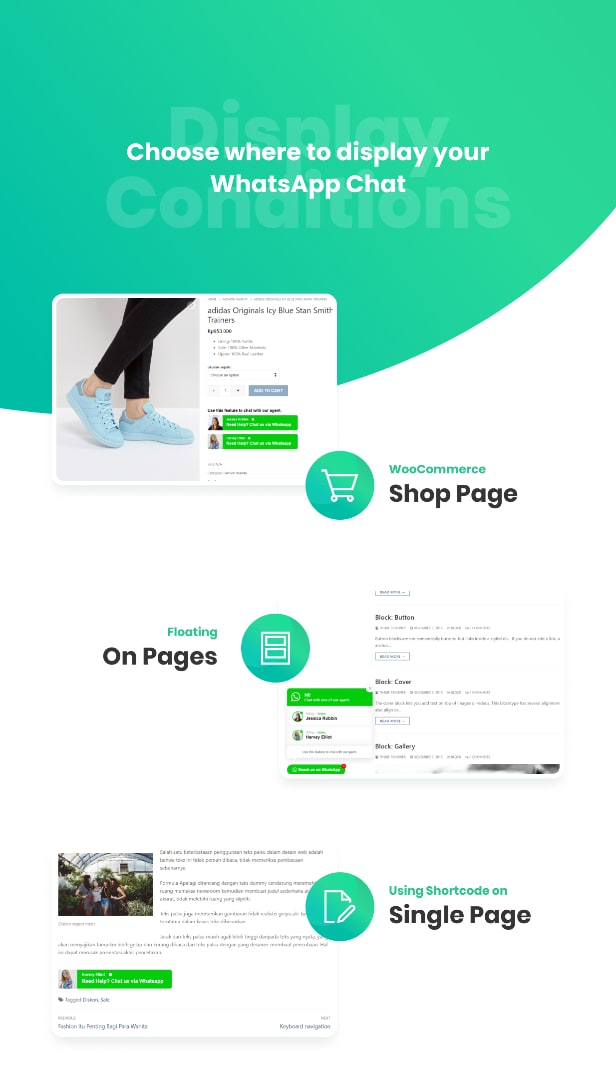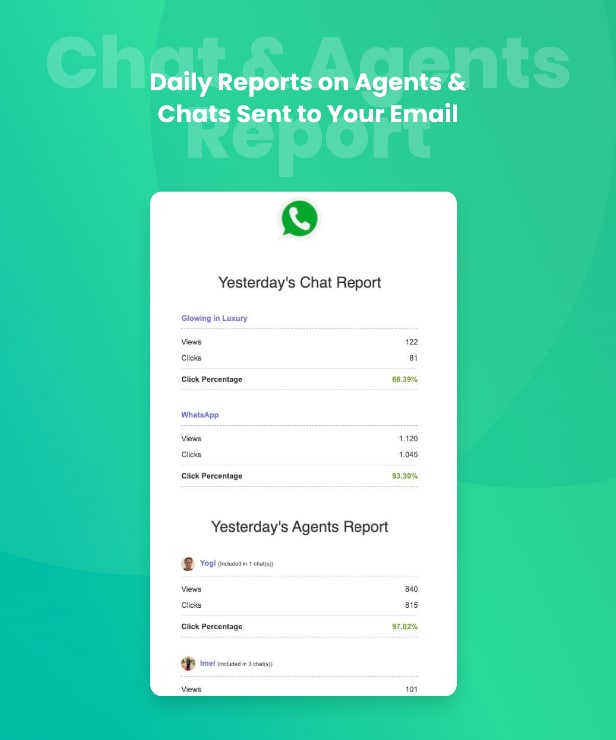 WordPress WhatsApp Chat Rotator Features
Create floating chat widget
Display all agents or choose one randomly. You can even set view percentage per agent and the plugin will share (rotate) the agent impression according to the settings
You can also use our chat links, you can place the link on any landing page you like. Internet marketer would really love this feature!
WooCommerce support: display chat button in shop page and in product pages
Set working time schedule for each agent
The plugin also comes with a shortcode that will help you display the WhatsApp chat
Unlimited agents and chats
Advanced detailed report for views and click that comes built-in with lots of filters
Agent's performance reports sent to admin email daily, you can set what time the report should be send
Customize chat permalink structure
Detailed logs
Easy to customize from the settings page
Facebook Pixel support
Changelog
November 29, 2021 - Version 1.1.1
- UPDATED: Update link for the geo location vendor that fixed the issue with logs not tracking any data

January 26, 2021 - Version 1.1.0
- ADDED: Add %twwr_chat_page_url% and %twwr_chat_page_title% shortcodes to display url of page and also page title in the WhatsApp message
- UPDATED: Modify text in email report title

9 October 2020 -- Version 1.0.0
- Initial release